Dionisio Gutiérrez Meets with Secretary McAleenan
Dionisio Gutiérrez meets with the United States Secretary of Homeland Security, Kevin McAleenan.
This week, the United States Embassy invited the president of the Liberty and Development Foundation, Dionisio Gutiérrez, to meet with the Acting United States Secretary of Homeland Security, Kevin McAleenan, to discuss the political situation in Guatemala and its relationship with the United States.
During the meeting, Dionisio Gutiérrez expressed concern for the underlying problem of the country: "It will take generations to solve the structural problems and the endemic poverty that forced many Guatemalans to flee from this country. These are in reality the problems we must solve."
Additionally, he indicated that, "the agreement with the United States was a warning call for the Guatemalan elite which for a long time has depended on emigration to compensate the lack of employment and opportunities. We cannot continue to be an economy based on family remittances."
He concluded the meeting assuring that he believed that none of the presidential candidates could improve things in the country: "The problems are so big that only one president cannot change things, a pact is needed between the elites to work on the underlying problems that afflict Guatemalans."
This meeting was also attended by the United States Ambassador to Guatemala, Luis E. Arreaga, the vice president, Eduardo Stein, the general director of ASIES, Raquel Zelaya and the general director of CIEN, Hugo Maul.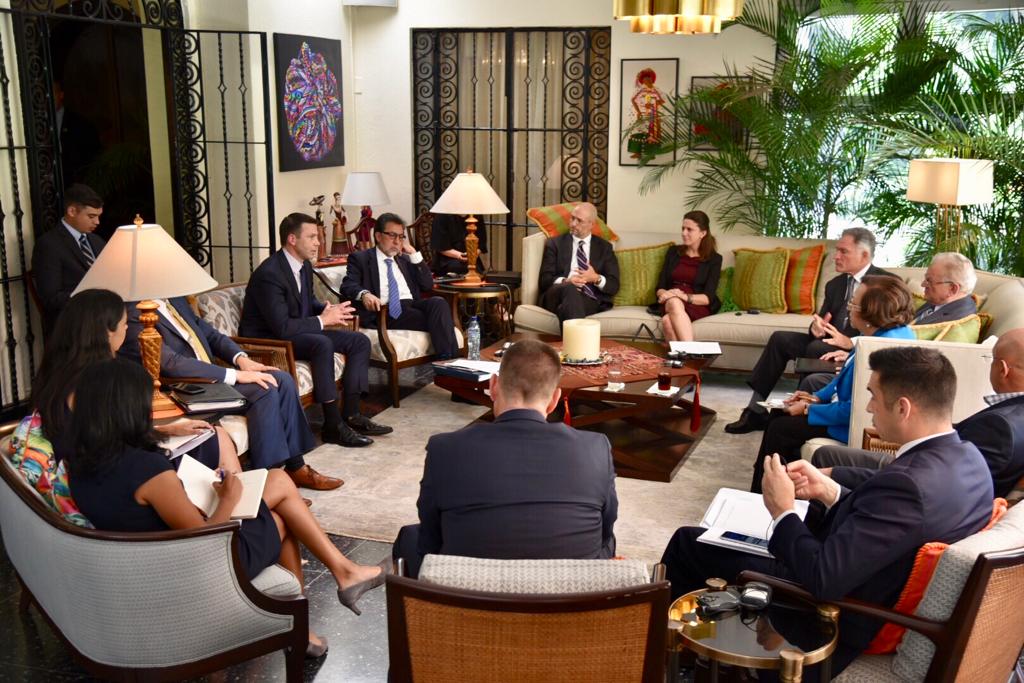 Fotografía: Embajada de Estados Unidos
---
Article based on the note published in the Washington Post.