Dionisio Gutiérrez joins massive demonstrations in Madrid in protest to the amnesty law proposed by the socialist government
Madrid, España - El presidente Fundación Libertad y Desarrollo y director del programa de televisión Razón de Estado, Dionisio Gutiérrez, se unió a las multitudinarias manifestaciones que tuvieron lugar en la ciudad de Madrid el pasado fin de semana. Cientos de miles de personas se congregaron en la Puerta del Sol en la capital española para expresar su firme rechazo a la controvertida ley de amnistía propuesta por el gobierno socialista de Pedro Sánchez.
Entre los asistentes se encontraban el ex presidente del gobierno, José María Aznar, el ex presidente de Colombia, Andrés Pastrana, la alcaldesa de la Comunidad de Madrid, Isabel Díaz Ayuso, y otros dirigentes del Partido Popular, como Alberto Núñez Feijóo, José Luis Martínez-Almeida, Ana Botella y Cayetana Álvarez de Toledo.
En relación a su participación en la manifestación, Dionisio Gutiérrez expresó: "La democracia, las leyes y la libertad se respetan, se deben respetar, en España, en Guatemala y en todas las naciones dignas que deseen vivir en paz."
Dionisio Gutiérrez es un empresario y activista cívico que ha dedicado su vida a promover valores democráticos, la libertad y el desarrollo en América Latina a través de Fundación Libertad y Desarrollo, un centro de pensamiento de alcance continental que trabaja propuestas para el desarrollo de la región y de su programa de televisión, Razón de Estado, transmitido en toda Ibeoramérica por la señal de NTN24.
Para más información, escribe a contacto@fundacionlibertad.com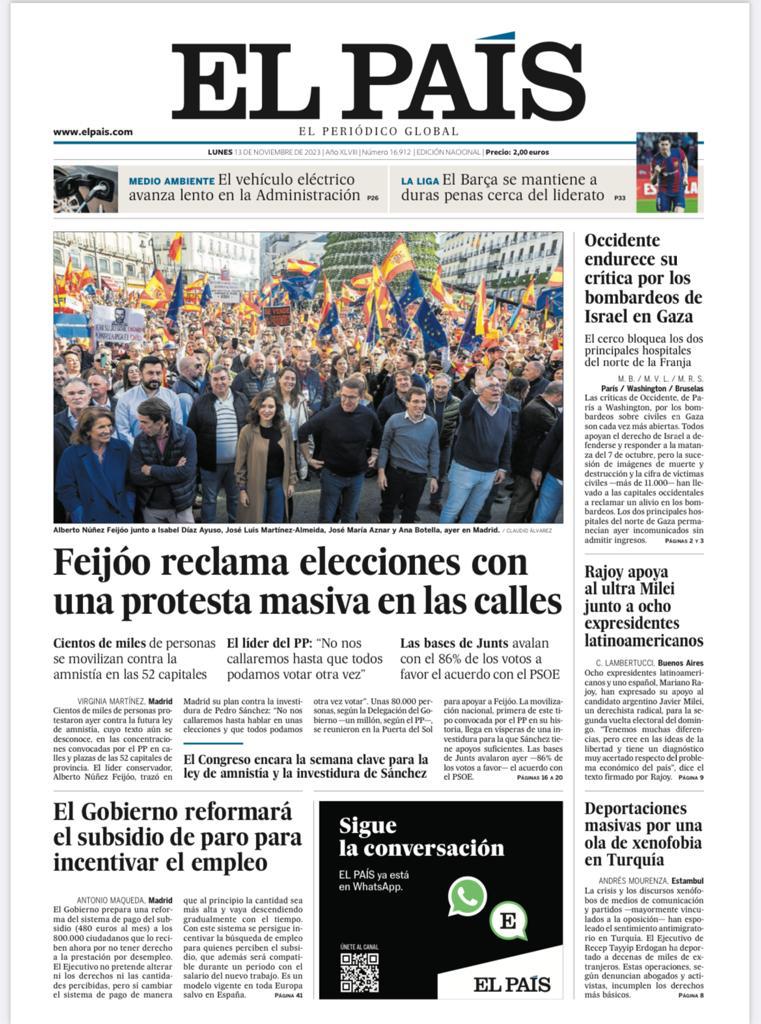 Portada del diario El País de España del día lunes, 13 de noviembre de 2023.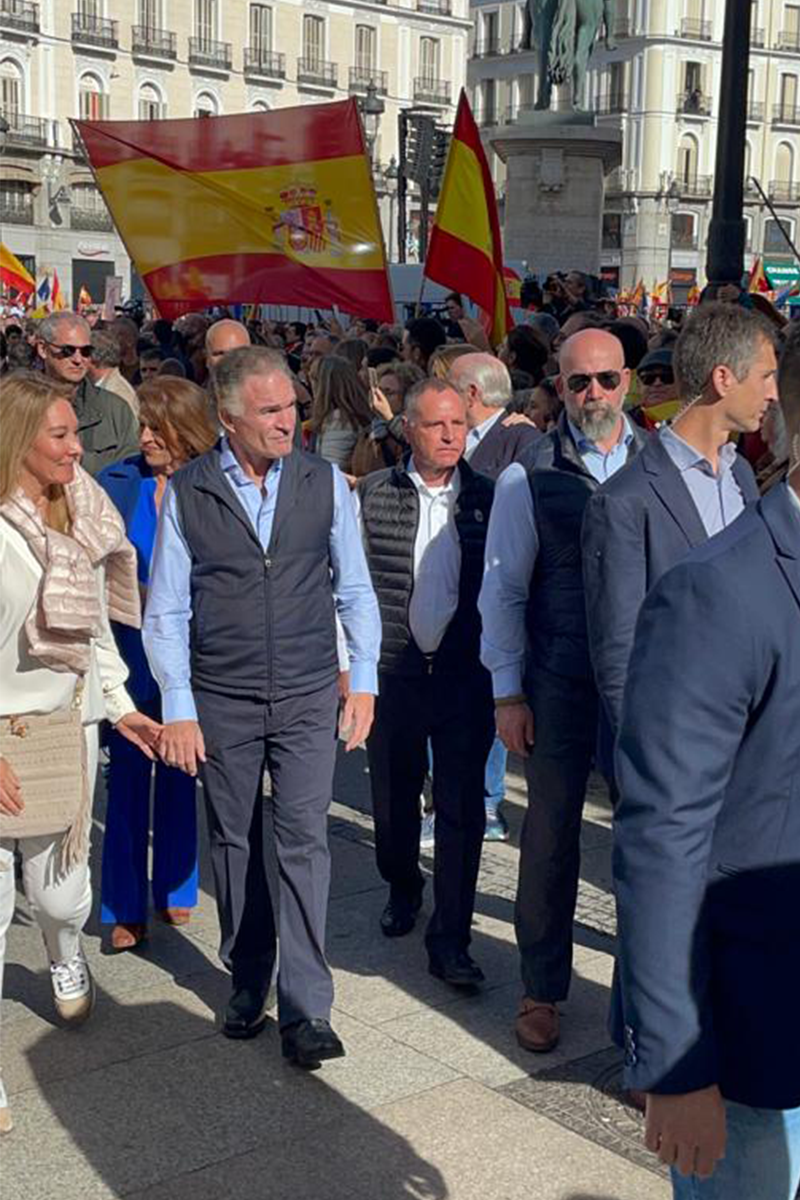 Dionisio Gutiérrez, Ana de Gutiérrez y Ana Botella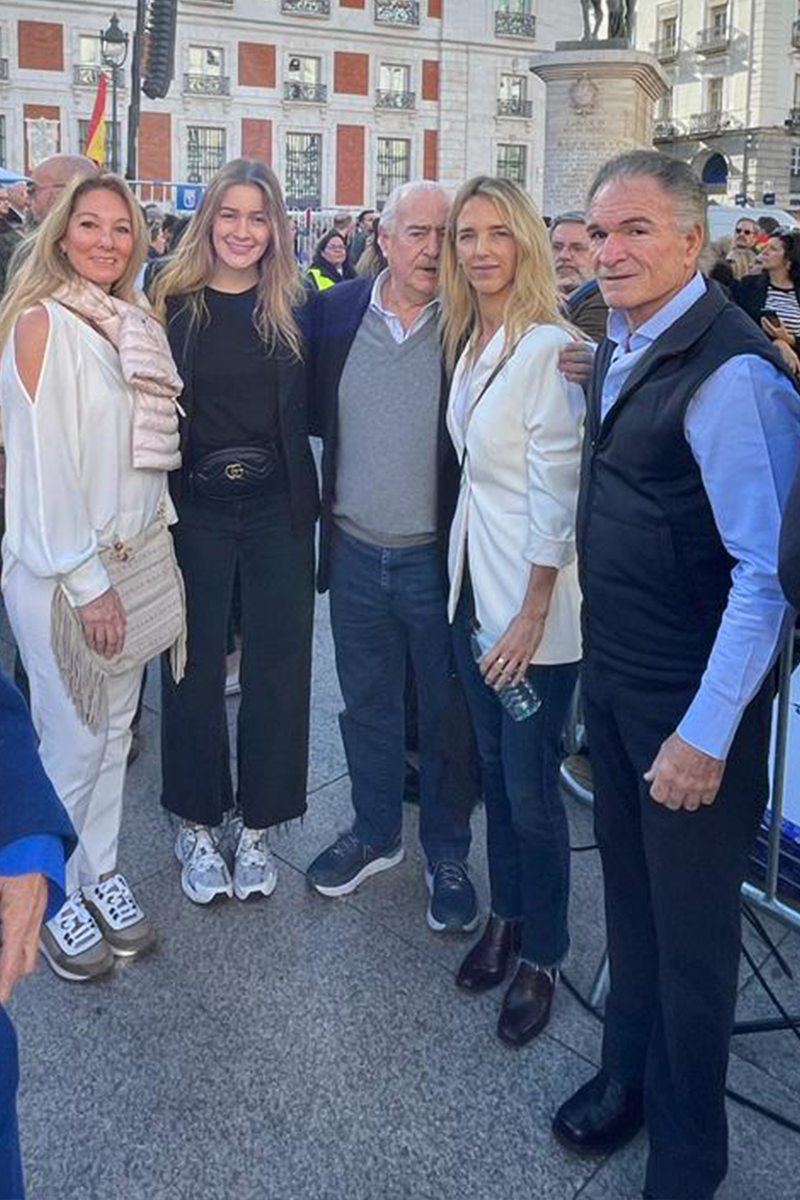 Ana de Gutiérrez, Andrés Pastrana, Cayetana Álvarez de Toledo y Dionisio Gutiérrez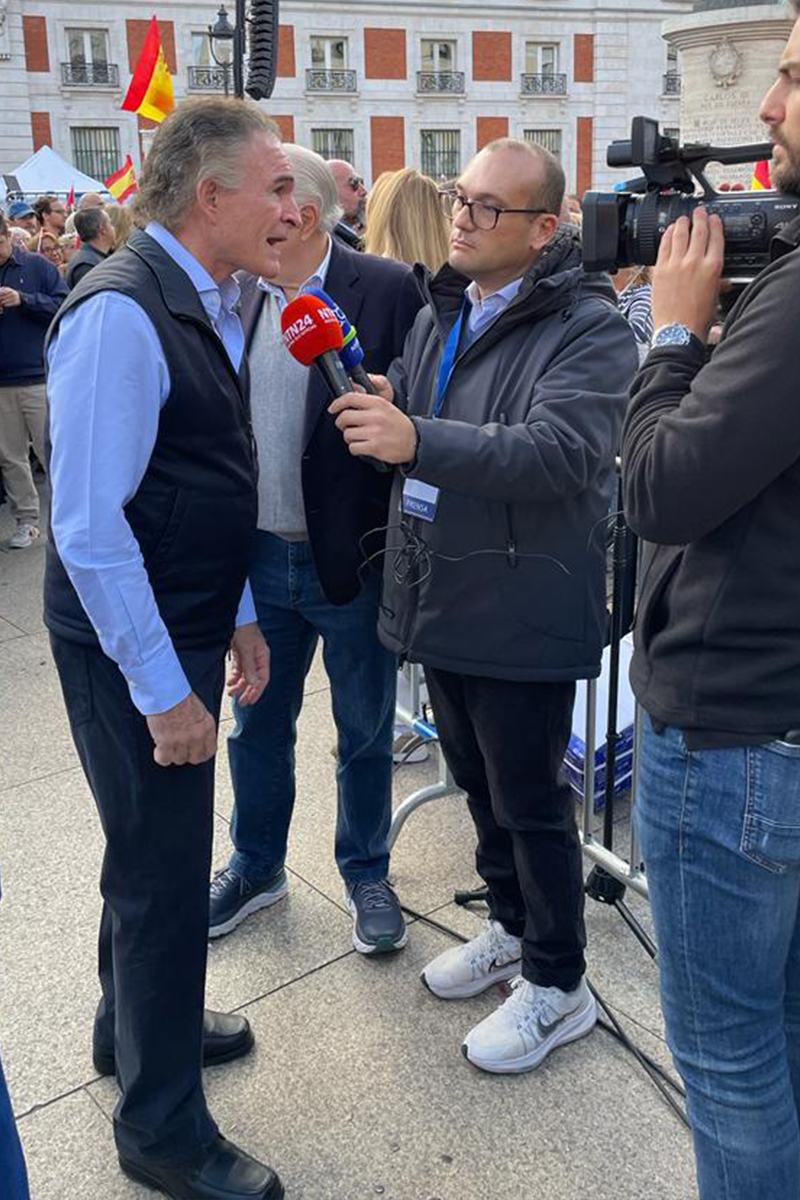 Dionisio Gutiérrez declarando a los medios de comunicación